Welcome to Update 1.28!
This month's update features a legacy Festival of the Walled Kingdoms with Pelator, many improvements to Quest progression, and some balance changes in other areas as well.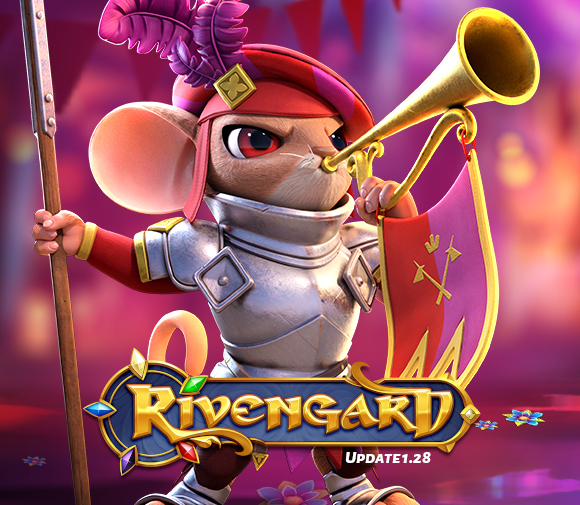 What's Included?
New!
Events
This month, Pelator - a mouse who's deadly serious about getting the job done - returns in a Festival of The Walled Kingdoms

Two Hero Adventures, including Hero of Fiveport Ignozio and the young prodigy Aradel
Competitive Conquest Tournament Arena events continue
Onslaught
Added one new Tier (6 new Encounters)
Other Changes and Improvements
Quest Changes

Normal Quests will now drop a Shard for any Hero, even those you don't own, when completed

Quests which are not considered "Normal" are Intro, Milestone, and Festival Quests

Added 100 additional Quest Levels


Smoothed out the progression in Quest Levels 17 through 40

Adjusted the progression to a repeating cycle of 750/750/750/1000 starting with Quest Level 41

Players with more Quest XP than the new values will advance to the new Quest Level and obtain those chests upon logging in

The chests at 750 XP are the same as the current Level 40+ chests, but the chest at 1000XP will have increased rewards
Stamina Purchase Changes

Reduced from 25/50/110/250/500/1000 to 25/50/100/150/250/500
Hero Balance Changes

Aradel

Blizzard chance to create Ice increased from 30/35/40/45/50 to 30/40/50/60/70 and then 100% at level 50

Blizzard damage increased about 20%


Ignozio

Upgrades overhauled, resulting in increases to Health, Damage, and Armor

Hail of Bullets damage increased bout 20%
Tournament Arena Changes

Reduced the number of Legendary XP Tomes awarded in the final event leader board chests.

With the recent changes to the value of XP Tomes, the rewards here were too high. The total amount of XP awarded is still the same or higher as it was before the increase, however. For example, 1st place used to award 500,000 XP worth of Tomes. It now awards fewer Tomes, but the XP amount in those Tomes is 520,000 XP. (Note that this change was already implemented, but is being documented here for the first time.)

That's all for update 1.28!