Welcome to Update 1.29!
It was only a teeny bit late getting out the door, but it's finally here! This update features a legacy Festival of the Cavern Realm with Ranaklu, some spicy new Onslaught levels, and some changes to the Daily Deals in the Shop.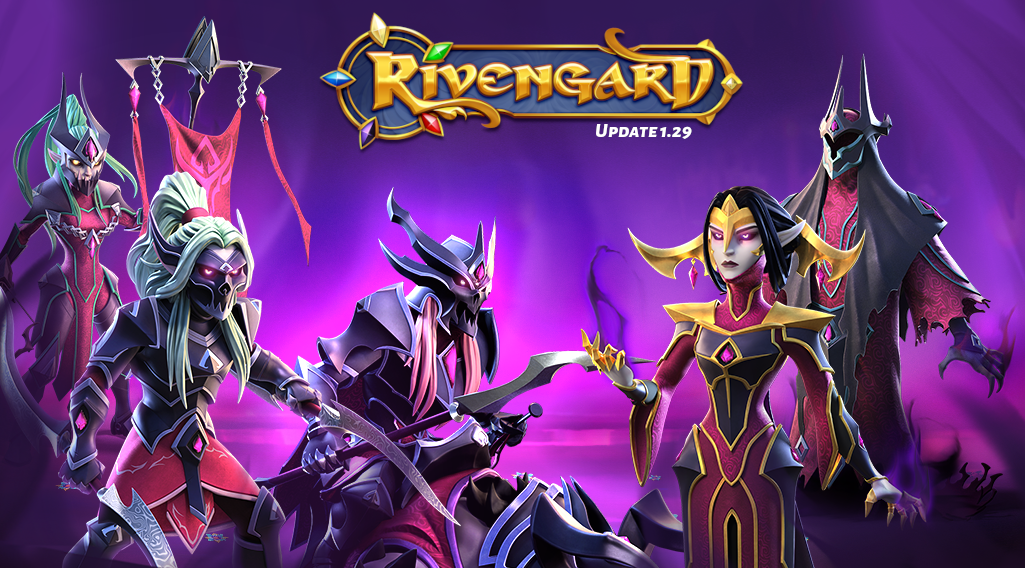 What's Included?
New!
Events
This month, Ranaklu - a physical manifestation of darkness and fear - returns in a Festival of The Cavern Realm

Two Hero Adventures, including Sir Florianus and a TBD Adventure
Competitive Conquest Tournament Arena events continue
Onslaught
Added one new Tier (6 new Encounters)

There are some changes to the structure in this tier. Typically, there are six encounters and each has seven waves. This time we are trying to mix it up and do some different things with the Encounters to add some variety to the game mode.

There is one encounter with only 5 waves - but enemies spawning with every wave
There is one encounter with 8 waves, and another encounter with 9 waves
Other Changes and Improvements
Shop Changes

The second slot of the Shop Daily Deals will now offer Upgrades for a cost of Raid Tickets.


The Upgrades for Gold which had been in slot two previously have been folded into Slot 3
Hero Balance Changes

Agnar

Flame Shield Armor gained from File Tiles increased 33%

Fire Rage bonus damage increased 50%
Other Things

Due to the update being delayed, a few events took place which were not documented in the release notes:


Silverroot Festival
Lucente III Adventure
That's all for update 1.29!