Welcome to Update 1.30!
This update includes content designed to stretch out the update cycle a little more. We may have less regularly scheduled updates going forward, and want to ensure we have a larger window of content included to cover any delays and longer periods between updates. The will not mean less content or fewer events, however!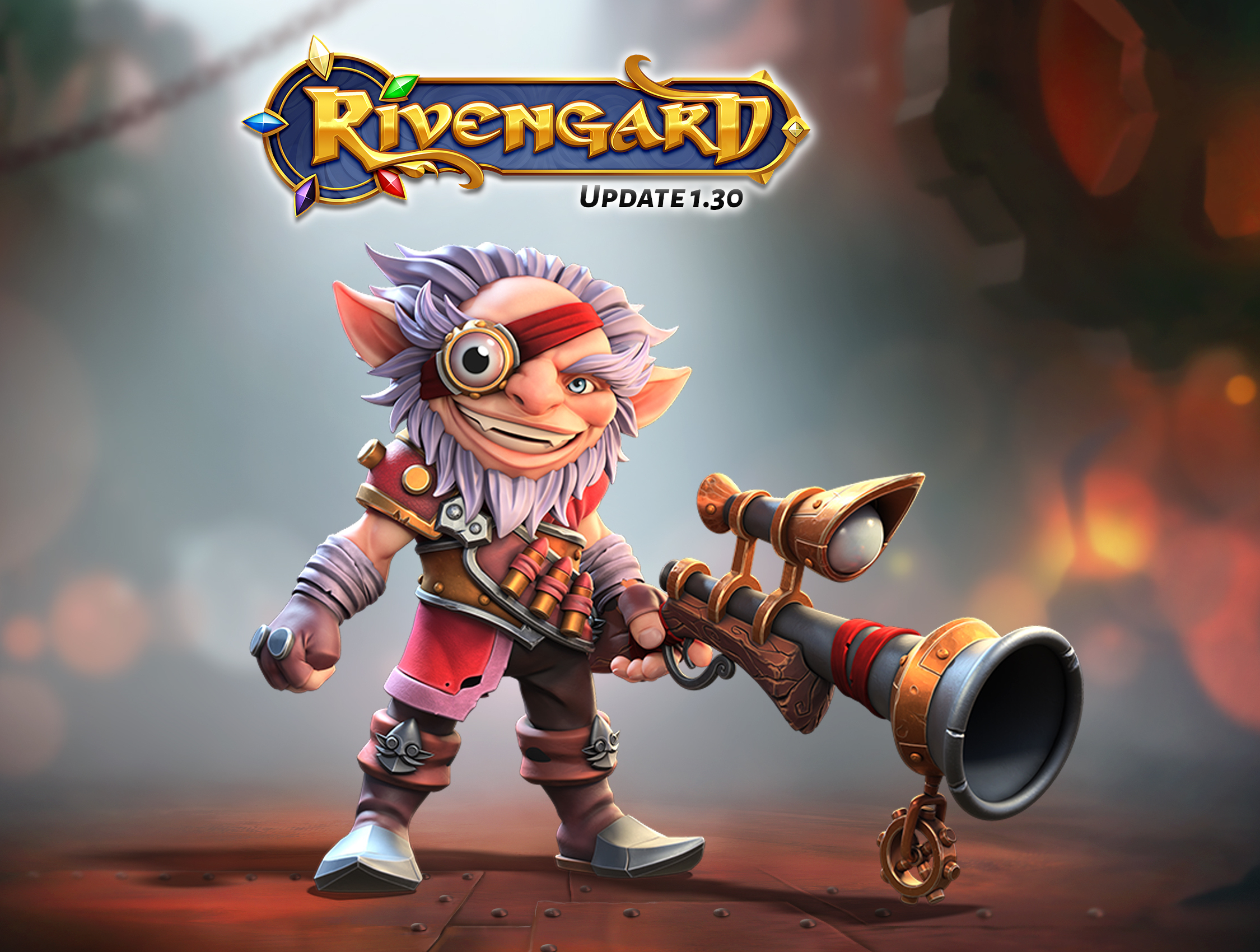 What's Included?
New!
Events
The next two Festivals being celebrated in Rivengard are Snazzbang - a little guy with a big gun - in a Festival of The Hive at the end of May, followed by Vittoria - the charming mercenary captain - in a Festival of Fiveport in June
Many Heroes are preparing to set out on Hero Adventures in the coming weeks including Scruffy, Monty, Agnar*, and Bullmon*.

* Please note it is not possible to unlock Rare or Epic characters from their Adventure alone

Competitive Conquest Tournament Arena events continue
Onslaught
Added two new Tiers (12 new Encounters)

We continue with some minor tweaks, such as some encounters having a different number of waves and/or spawn speed, to keep things more interesting

Beginning with Tier 34 (Mount Twilight) the Power Requirements have been doubled
Other Changes and Improvements
Daily Log-in Rewards

For those who didn't know, what you get for your daily log-in reward is based on your Quest Level. There were six tiers, which ended with Quest Level 15. We've added a new tier at Quest Level 21, as well as made the following changes:

Tiers 2+(begins at Quest Level 2)


Changed the Day 3 reward to 30 Stamina

Tiers 5+ (begins at Quest Level 9)

Increased the Day 1 Gold reward amount
Changed the Day 7 rewards to 1 Summoning Token

Tier 7 (New Tier, begins at Quest Level 21)

Day 1: Gold x 2500
Day 2: Raid Tickets x 10
Day 3: Stamina x 30
Day 4: Dust x 100
Day 5: Gems x 50
Day 6: Gold x 5000
Day 7: Summoning Token x 1
Hero Balance Changes

Monty

Firing Position bonus damage increased 50%

Holy Bolt damage cap increased 100%
Festival Balance Changes

Reduced the requirements for earning the final Legendary White Star
PVP Arena Map Rotation

5 Maps have been added to the rotation

Campaign 2.63

Campaign 3.13

Campaign 3.47

Campaign 4.60

Campaign 4.75

4 Maps have been removed from the rotation

Campaign 2.19
Campaign 2.37
Campaign 3.03
Campaign 3.17
Other Things

Due to the update cycle being more fluid, some events took place which were not documented in previous release notes:


Freneric's Adventure (occurred 17 May)
That's all for update 1.30!