Welcome to Update 1.26!
This month's update features the arrival of Fiveport's final character, Ignozio the Eternal and some other balance changes.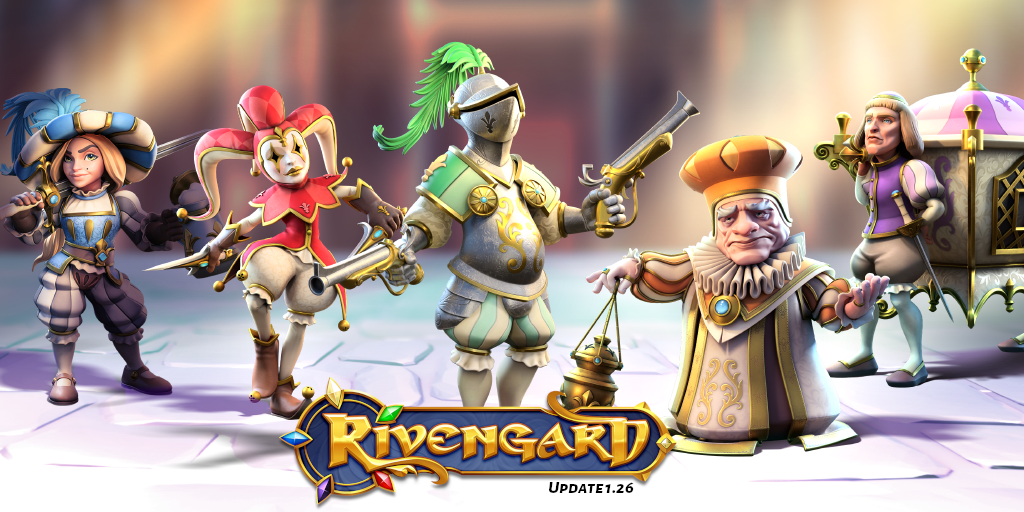 What's Included?
New!
Events
This month, Ignozio the Eternal - the stalwart head of Fiveport's defenses - arrives in a Festival of Fiveport
Two Hero Adventures, including Hero of Fiveport Contorta and our our special Anniversary adventure - The Blazing Brew Clan's Gold Rush Challenge, featuring Vittoria.
Competitive Conquest Tournament Arena events continue
Onslaught
Added one new Tier (6 new Encounters)
Other Changes and Fixes
Hero Balance Changes

Pelator

Royal Fanfare has had its range increased to 2

Freneric

Let Them Eat Gold

now adds Sacks of Gold based on Ability Level instead of turns that have started

XP Tome Balance Changes

XP Tomes now award more XP as follows:

Common increased from 20 to 40
Uncommon increased from 100 to 120
Rare increased from 500 to 600
Epic increased from 2500 to 5500
Legendary increased from 12,500 to 52,000

Rare, Epic, and Legendary XP tomes have had their shop price adjusted

Rare from 35 to 40
Epic from 55 to 80
Legendary from 75 to 125

PVP Victory Rewards Chests Changes

Champion final victory chest now awards 1 Divine Orb and 1 Badge instead of other random Ascension resources

Grand Champion final victory chest now awards 2 Divine Orbs (instead of 1) and 1 Badge

Legendary now awards 3 Divine Orbs (instead of 1 to 2) and 1 Badge

Bug Fixes

Bugs with Freneric that caused a crash when using his active ability have been fixed
Notes
Our planned Live PVP Enhancements had to be pushed back to 1.27.