Welcome to Update 1.19!
This month's update features the final part of Chapter 4 in the normal campaign, new Live Events, and some adjustments to Guild Raids and Friendly Battles!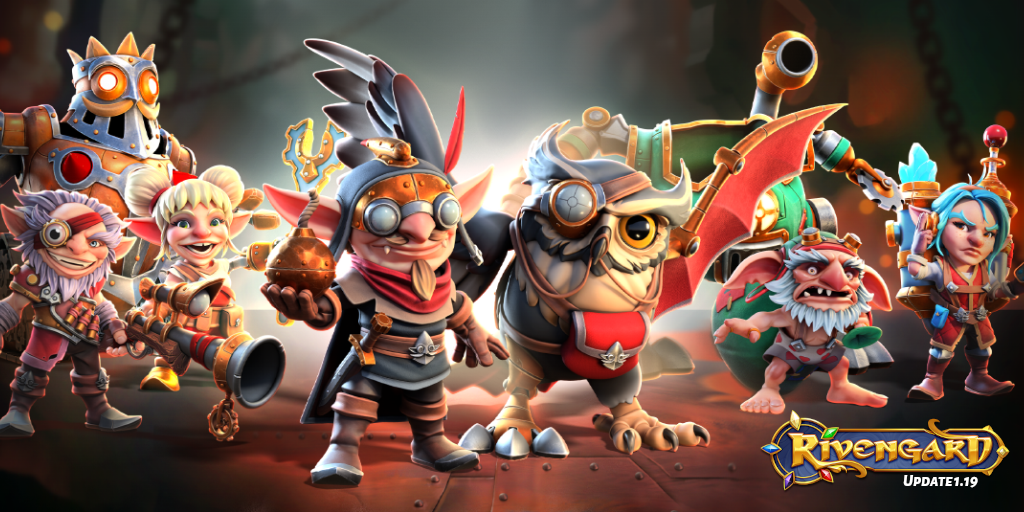 What's Included?
New!
Chapter 4 Conclusion
The normal campaign comes to an end with encounters 61-75 of Chapter 4: Cursed Lands

Events
This month's Festival of the Hive features Wingtip - an owl-rider with great maneuverability and bombs! - beginning June 19th!
Two new Hero Adventures, including past Hero of the Walled Kingdoms: King Caradan!
More competitive Conquest Tournament Arena events also on the way, now with Redemption battles!
Changes and Improvements
Guild Raids

Map Changes

Maps now will use different spawn sets.

What does that mean? Perhaps you have noticed, perhaps not, but in any season the Common and Legendary Dragons use the same rotation and map. Currently, your Heroes also start in the same location on that map - but no longer! Now, your Heroes will have different spawn / start locations on the Legendary Dragons.
The same map in different seasons will also use different start/spawn locations for your Heroes.

Changed Map Rotation

An adjustment was made to the Legendary Dragon map rotation so that all maps are featured in the Legendary tier. Previously, there were a couple maps that were not in the Legendary tier while other maps were duplicated in the tier.
Tournament Arena
Redemption System
When you lose a ranked battle, a portion of the points you missed out on will be added to a Redemption pool of points.
You can spend gems or watch ads to play Redemption Battles for a chance to earn back points you previously missed out on.

These battles don't consume a battle token, and you cannot gain more points from them than are in your Redemption pool
Ticketing
Max tickets increased to 10
Recharge timer slightly increased so that the final ticket does not come right before the end of the event.
Maps
Many maps have been adjusted, and a couple have been replaced
Other Changes and Fixes
Friendly battles will now save your lineup
"Blank" pages and scrolling issues should be fixed
Bullmon's Tongue Strike now does Physical Damage as it should
Invisible Shield bars should no longer happen
Other small bug fixes