Welcome to update 1.13!
No lore bit for this month - just our sincerest best wishes for a Happy Holidays and a great New Year to all of you. Watching all of you experience this game - many of you from the time of our Global Launch! - has been such a great gift to us. Thank you for playing and supporting Rivengard.
This month's update features Scruffy in the Festival of the Sacred Grove, as well as new challenges with two new Hero Adventures, and some holiday cheer!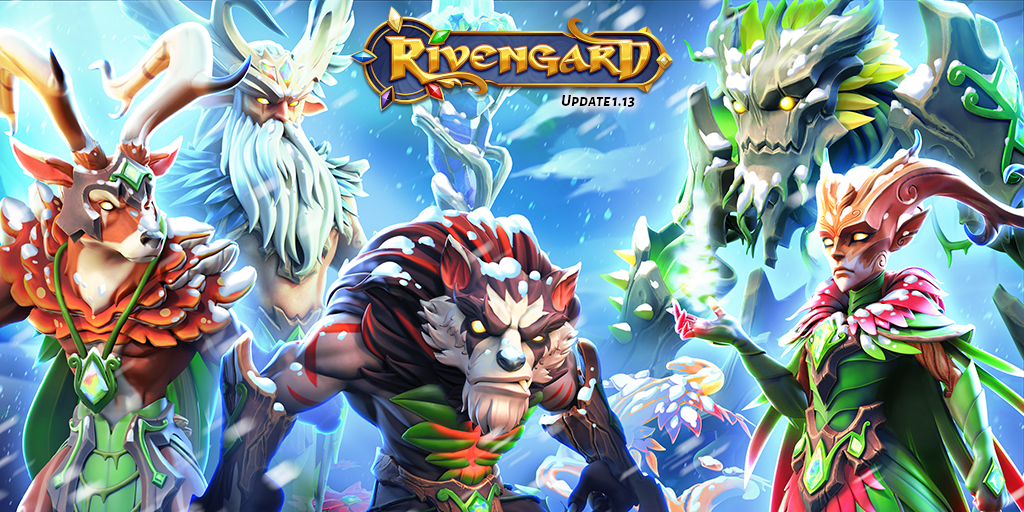 What's Included?
New!
Events
Scruffy, a fierce predator and champion of nature, arrives in this update's Festival of the Sacred Grove beginning January 2nd and ending January 15th.
Two new Hero Adventures! The first one features the inaugural Hero of the Sacred Grove - Silverroot
Holiday Cheer.. and more!
We don't want to ruin all of the surprises, so here are just a couple of the different things we have coming up for Christmas through the New Year, and on into the anniversary of global Launch Day (January 21st)


Double Gold Event that begins Saturday, December 25th will run all week long through January 1st!
Special Anniversary Edition Hero Adventure for January 19th - 21st!
Enhanced Features
Hero Adventures


Added new bonus objectives which award points for using Heroes that lack certain Traits, for example using Heroes without Ranged, or using Heroes that aren't Mounted.


Added the Treasure Beach as possible Hero Adventure location.
Bug Fixes & Other Improvement
Fixed a bug with Zelaq (that's Naevys' bird, for those not caught up on the lore) crashing Duels
Fixed the bug with Cervidus attacks not registering in Guild Raid. This was a server-side fix that was already applied earlier this month, and is just documented here.
Fixed a bug that prevented the Gem Subscription from reappearing for some players. This was a server-side fix that was already applied earlier this month, and is just documented here.
Tile Effects (Darkness, Web, etc) no longer give steppables (such as Gix/Dorga eggs) the ability to move and attack
Fixed a bug where the bees that inhabit Nixie's Tree Ancient became overly agitated by damaging Tile Effects (Fire/Vines) hurting the tree, and destroyed the Tree Ancient in their attempts to get even with those effects
Nixie's Hero Master Quest should be properly named now
Hero Master Quests now award 40 Quest XP again