Welcome to update 1.8!
Diver Gix swallowed hard. Timtim wanted to head to the base of Aopuni, the legendary volcano that never slept, and gather mussels from thermal vents nearby. Gix had said no.
"But they are the biggest mussels you've ever seen! Think of the rewards!" exclaimed Timtim. The salamander was grinning. Gix didn't like it when Timtim grinned. However, Ancient Bullmon had assigned them to work together, and Gix was more terrified of upsetting Bullmon than he was working with Timtim.
On second thought maybe he wasn't, Gix considered as Timtim said, "Don't worry Gix, everything will be fine!"
This month's update features Voyassa the Beast Rider in the final Festival of the Cavern Realm, new challenges with two new Hero Adventures, and more Quest Levels. Additionally, some balance changes and enhancements to other features await!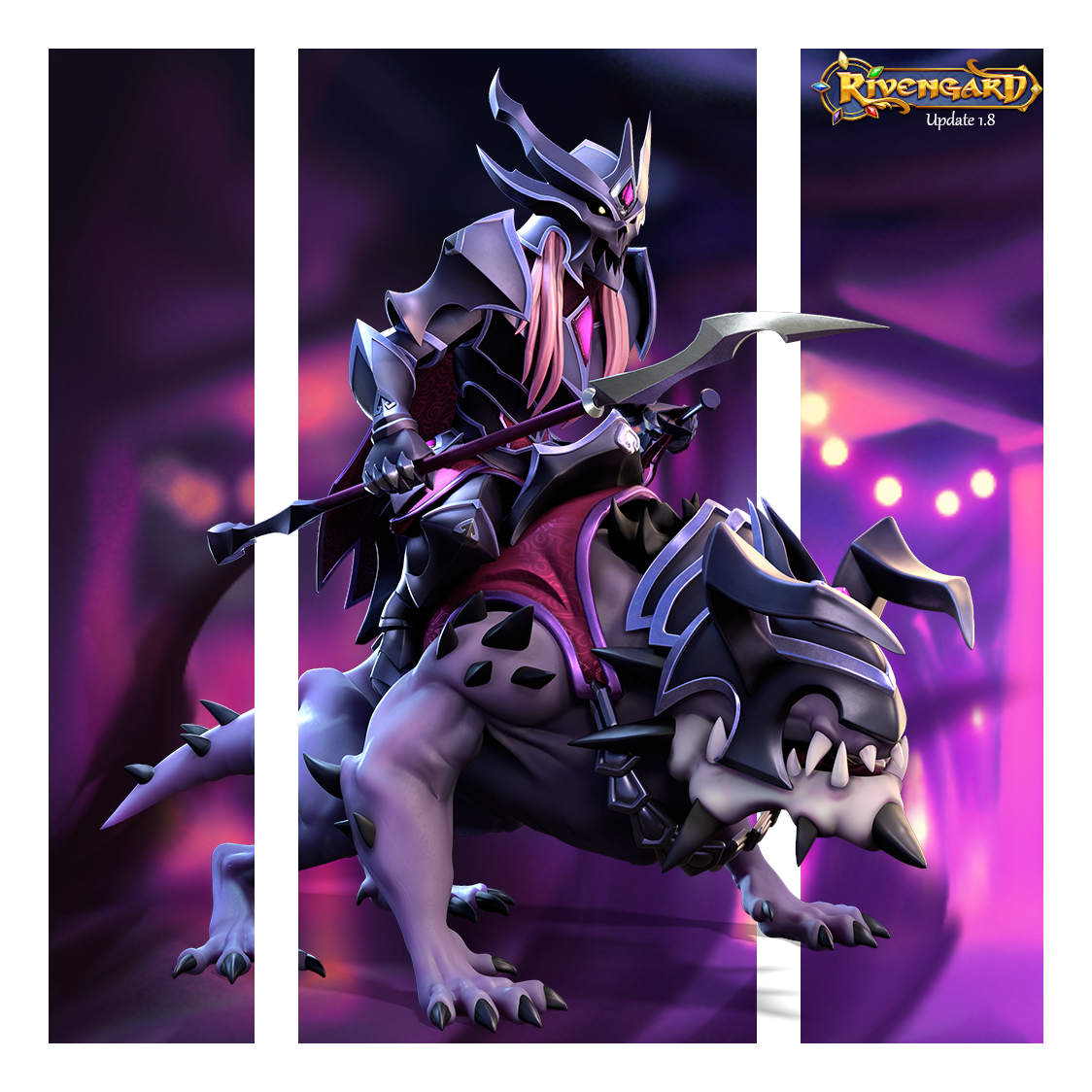 What's Included?
New!
Events
We conclude our stay in the Cavern Realm and get introduced to Voyassa the Beast Rider in this month's Festival, which begins August 15th and ends August 28th.
New Hero Adventures, including past event Hero of the Walled Kingdoms - Lyonette
Enhanced Features
Quest Levels


Added 50 new Quest Levels
On average, fewer quest points needed for Quests Levels 35 and beyond
Balance Changes
Treasure Beach
Pearl Mussels


Pearl Mussels will now always drop an Ascension resource
Bug Fixes & Other Improvements
Fixed a bug with Aceshru causing crashes
Fixed a bug where Arena opponent selection caused a force close
Fixed an issue with blank notifications
Other smaller balancing fixes and bug fixes