Welcome to update 1.7!
Umanu kept her eyes down as the Queen approached - but she had caught a glimpse of the the royal banner of the Cavern Realm. It rippled gently, though not even a hint of a breeze stirred here in the Underworld, and the dark metal it hung from glowed with a soft, violet light.
Short was the list of Elves who had earned the right to bear that banner. In the right hands, it was more than a symbol. It emanated darkness and snuffed out light... and life. In the right hands, it was a powerful weapon.
"Umanu Duskbringer," said Queen Aceshru. Umanu heard the chink of metal on stone and the flutter of the banner. "In your service, you have distinguished yourself many times and become one of my most honored and cherished soldiers. For these reasons, you have earned the right to wield the Nighbanner, if you so desire?"
Umanu had always believed the right hands were her hands.
"I do, my Queen."
This month's update features a return to the Cavern Realm for the Festival, new challenges with two new Hero Adventures, and more Summoning Portal rewards. Additionally, some balance changes and enhancements to other features await!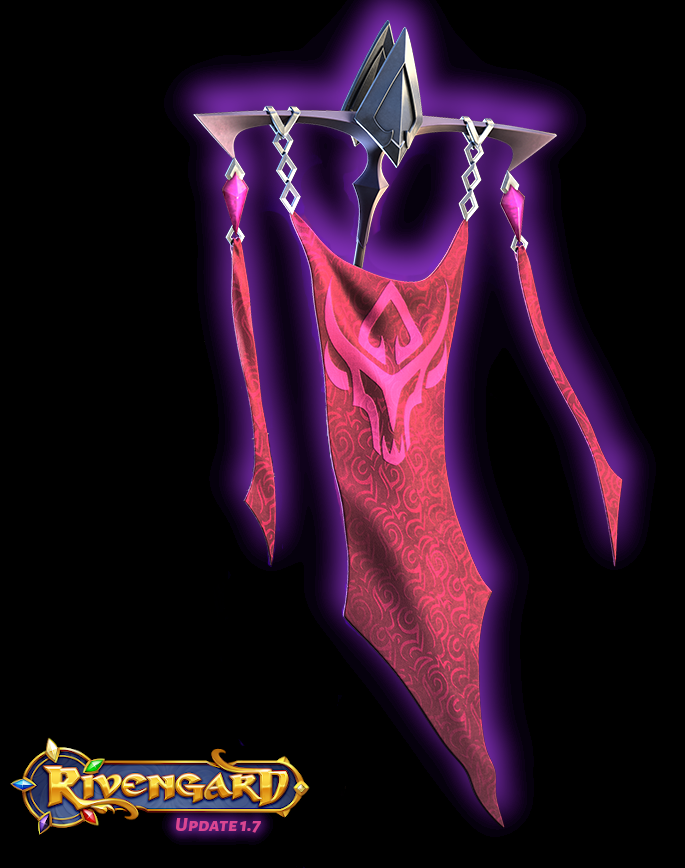 What's Included?
New!
Events
We continue our stay in the Cavern Realm and get introduced to Umanu the Banner Bearer in this month's Festival, which begins July 18th and ends August 1st.
New Hero Adventures, including Pelator
Enhanced Features
Onslaught

3 new tiers for a total of 18 more battles to overcome
Treasure Beach

2 new tiers for a total of 12 more battles to reap the rewards from
Increased minimum rarity of Items dropped by Rare and higher chests
Balance Changes
Heroes
Sir Matteus

Eternal Bond is now split into dedicated heals from each Holy Brother
Will no longer heal randomly

Timtim

Increased Power Rating of Flood of Crabs
Summoning Portal
Shards and Laurels


More than doubled the number of Shards and Laurels dropped

Heroes, Badges, Divine Orbs

Increased the chances of receiving Heroes, Badges, and Divine Orbs

Epic and Legendary Drops

Increased the chance of Epic and Legendary Drops

Portal Text

Changed the text on the Portal banners and Portal page to clarify possible rewards
Ascension Chest
Divine Orbs


Increased the chance of receiving a Divine Orb in Ascension Chests
Bug Fixes & Other Improvements
Removed a non-function "Learn more!" button in the Where to Find popup
Fixed a typo in Aceshru's Hero Card
Other smaller balancing fixes and bug fixes